Cross-Training for strength & conditioning at Tiger Muay Thai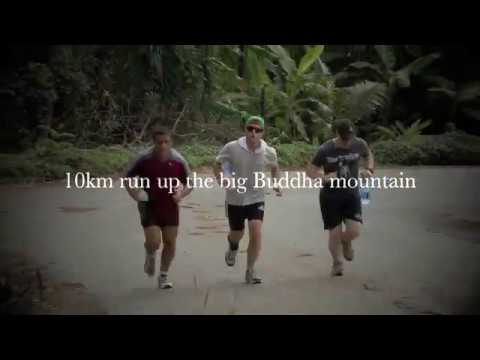 Cross-Training Class Video Highlight
"What we do, is make you Stronger, Faster, and Fitter. Basically we make you harder to kill for Zombies"
If you want to lose weight, gain muscles, or simply be as fit as possible, Cross Training is your sport. Cross Training is a high intense 15 to 30 minutes whole body workout with kettle bells, barbell, dumbbells and your own bodyweight.
The goal is to increase stamina, strength, speed, agility, balance and coordination. TMT holds 2 Cross Training classes a day, for beginners as well as advanced CrossFit veterans. So no matter in what physical condition you are, Cross Training is the fastest and best way to improve your overall fitness.
Our trainers hold separate technique classes, to make sure you get the best out of your workout, even if you have no experience with kettlebells, barbells, or dumbbells. Cross Training is one of the fastest growing sports in the fitness industry, so come and join!
NOTE! The Fitness & Cross-Training Area is closed at 8PM. Only Tiger Muay Thai Official Staff is granted Access after 8PM. Please plan your workouts accordingly. Please replace all equipment after use. Use of equipment outside normal class times is subject to staff discretion. Thank you very much.
Class Schedule
| Class | Monday | Tuesday | Wednesday | Thursday | Friday | Saturday |
| --- | --- | --- | --- | --- | --- | --- |
| Cross-Training | 4:00 p.m. - 5:00 p.m. | 4:00 p.m. - 5:00 p.m. | 4:00 p.m. - 5:00 p.m. | 4:00 p.m. - 5:00 p.m. | 4:00 p.m. - 5:00 p.m. | |
For a complete schedule of all our classes go
here
.
Mixed Photos from the Cross-Training Classes