Small Villas with Private Gardens and outdoor Bathtubs.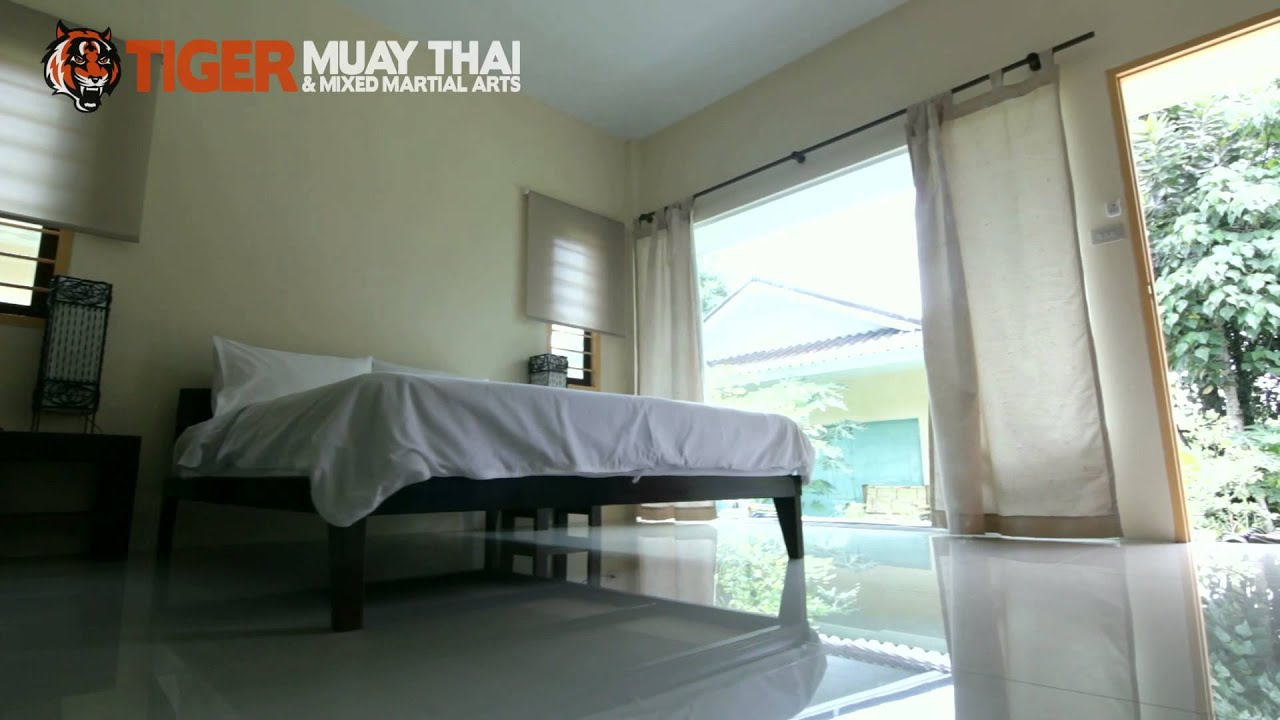 Accommodation Video Tour
Villa De Mama Hotel is a small hotel run by a local family who have owned the land for more than 3 generations. The hotel is located at the same street as Tiger, Soi. Ta-iad and is about a 10-minute walk from the camp. They do not only provide you a room but also make it to be your home away from home.
Villa De Mama is hidden from the main road and hence resulted in very private environment and they offer only 15 rooms with small private garden. All the rooms have air-condition, flat-screen TV with cable and a free Wi-Fi access as well as in-room refrigerator.
Each room has a simple decor with views over the small private garden. Additionally, for relaxation purpose, they all feature an outdoor bathtub and large windows.
Additionally, supermarket, laundry and traditional Thai massage services are also conveniently located nearby and can be reached by foot.